1953 Hermes Ambassador #747333
Status: My Collection
Hunter: Hein Reinders (heinemaat)
Created: 05-16-2022 at 12:41PM
Last Edit: 05-17-2022 at 10:58AM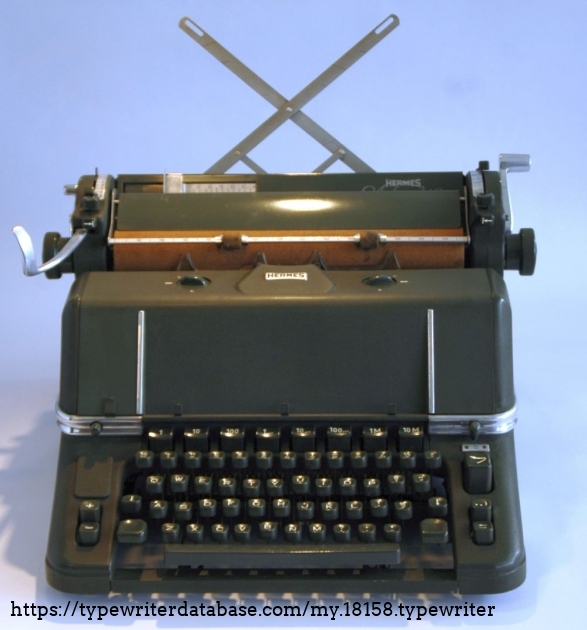 Description:
Hermes Ambassador Office-typewriter

The Hermes Ambassador is known as the Rolls-Royce among office-typewriters.
It provides all the functions and comfort that a professional typist may ask for and it is reliable.
For instance: type-arms may collide while typing fast. In the Hermes, you don't need to reach forward into the "engine bay" (and you can't, the bonnet is is the way). You simply push a botton and the knot is untangled.
Under the bonnet you will find a replica of the card with a guide to the numerous handles, knobs and levers and their function (it's in German. )

Machine design
The architecture of the machine is a marvel of mechanical design:
There is a space-frame made of aluminium castings bolted together. The carriage is a self-contained unit. After loosening two nuts, the carriage can be lifted from the base, and re-positioned, without any further fiddling.. The carriage module has a massive stationary aluminium base, the actual carriage is a space frame sliding over the base in steel-lined roller bearings.
Like the carriage, there are other functional elements that are designed as intricate, separate, easily exchangeable modules: the escapement and the ribbon-transporters.

All sheet metal is in steel.
All major handles are in polished aluminium.
The platen and all its paper clamping rollers are of cork material.
With it's 15 kg. the Ambassador deserves to be called 'the Swiss mountain'

Special characters
Three slugs have been altered to contain the Greek characters omega ω, phi ϕ and pi π , without adapting their keys original keys ¼, £ and $ respectively.
See the typeface specimen.
There is no slug responding to the ¾-key.
What may have been the profession of the former owner?
Typeface Specimen: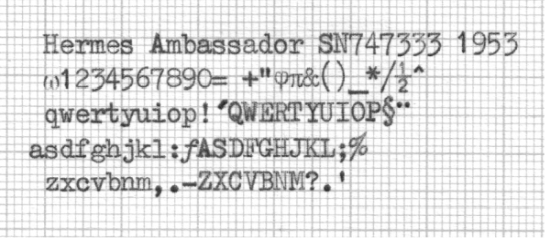 Photos: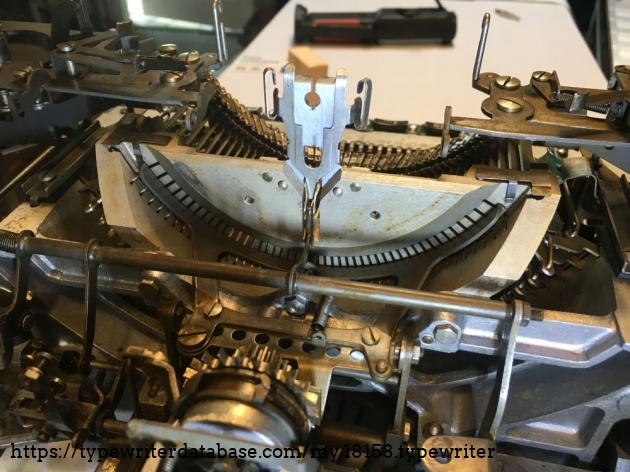 all metal gathering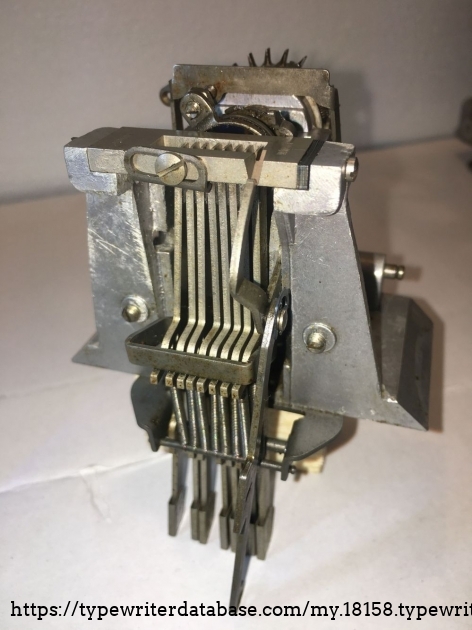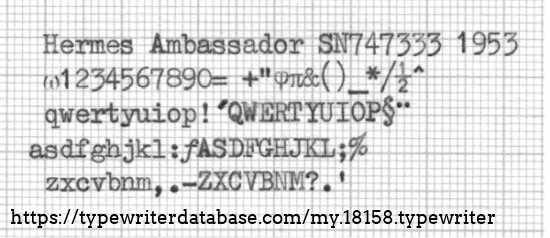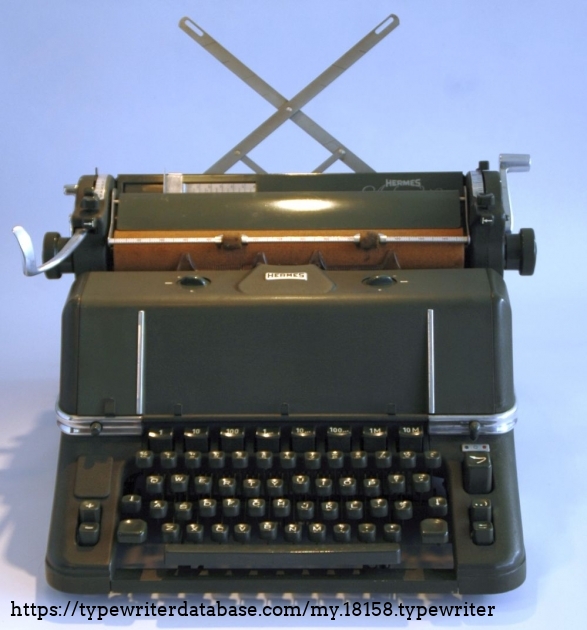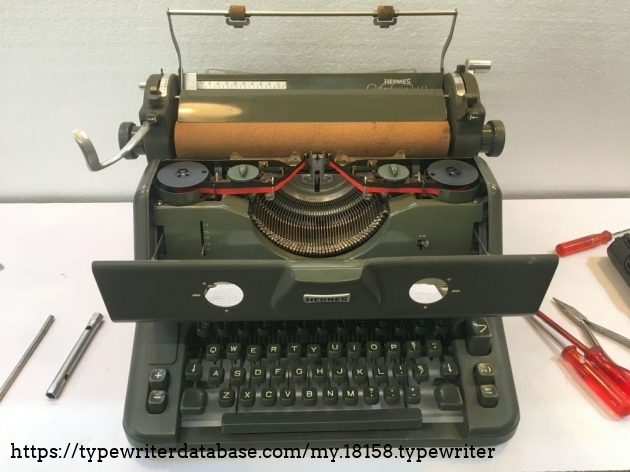 at your service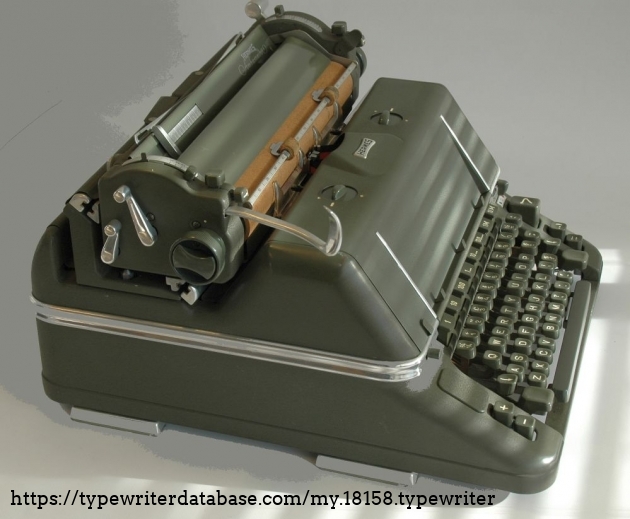 Lovely levers Polished aluminium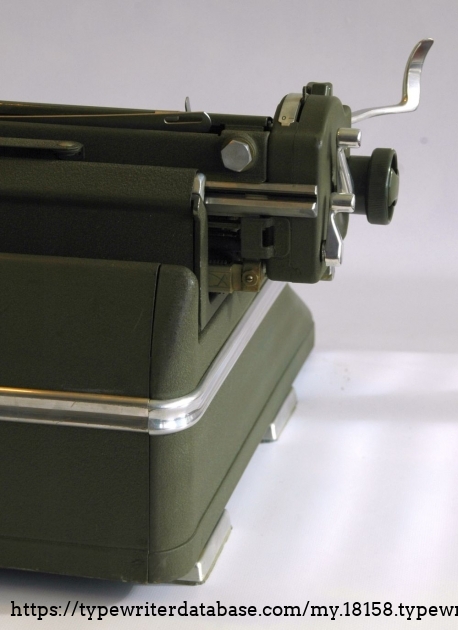 massive carriage. the hexagonal nut is exchanged for a leverarm for the electric version of carriage return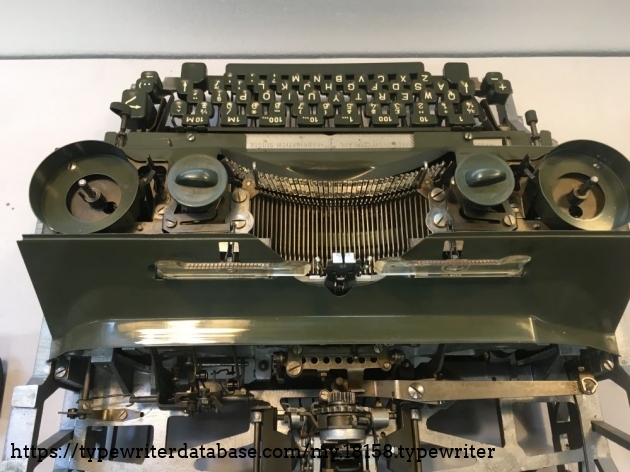 the firewall keeping the typex away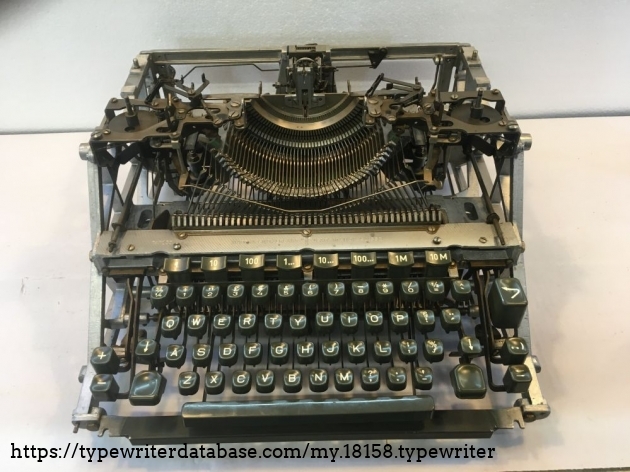 from the front: skeleton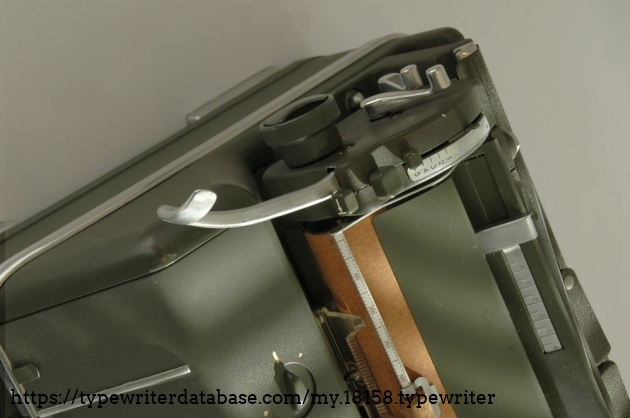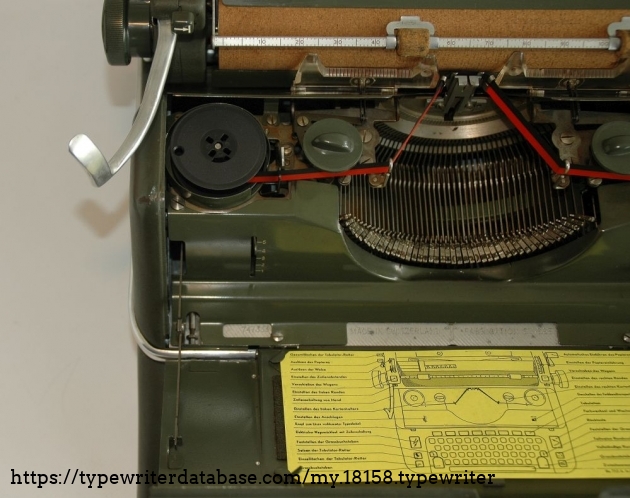 bonnet opens towards the typist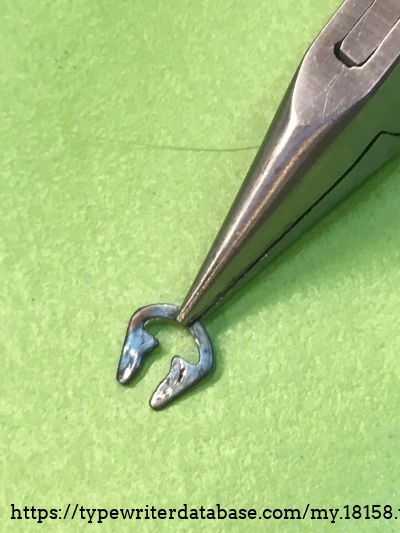 These lockrings are used all over the machine and they are ideal for grasping with tweezers when (dis-) assembling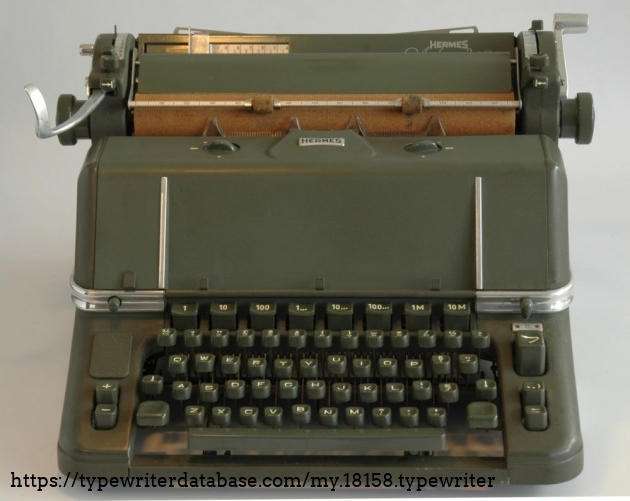 front view, type- arms are hidden, typing noise in minimal. Small button protruding on the left: push to untangle type-arms-knott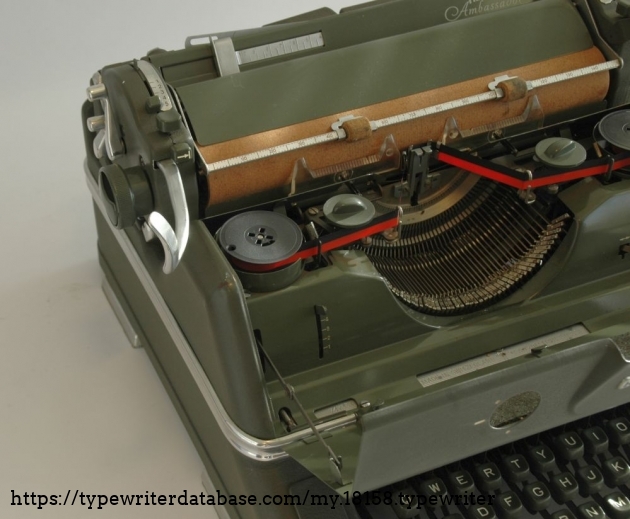 opened bonnet with stays, view on instruction card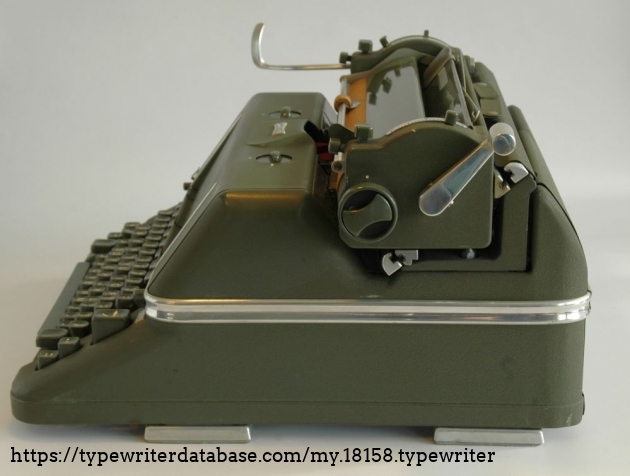 The Swiss mountain, from the right
Hunter: Hein Reinders (heinemaat)
Hein Reinders's Typewriter Galleries [ My Collection ] [ My Sightings ]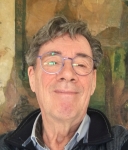 Status: Typewriter Hunter
Points: 548
As a retired product development engineer, I am fascinated by the design of electro-mechanical products in which parts move, make noise and, preferably, radiate a little heat. Most preferred are products that are operated by keys, like typewriters, accordeons and pianos.
My genetics and statistics on lifetime expectancy suggest that it is time for me to let you know about the fantastic design, product engineering and manuacturing skills of the generation before mine. I salute mr. Munk for the opportunity that he has created for me to show it to the world. Okay, a bit bombastic.
Comments? Email me at hreinder1950@gmail.com
---