1937 Remington Noiseless 8 #E37072
Status: My Collection
Hunter: Mighty Jabba (MightyJabba)
Created: 05-24-2023 at 09:58PM
Last Edit: 05-26-2023 at 02:19PM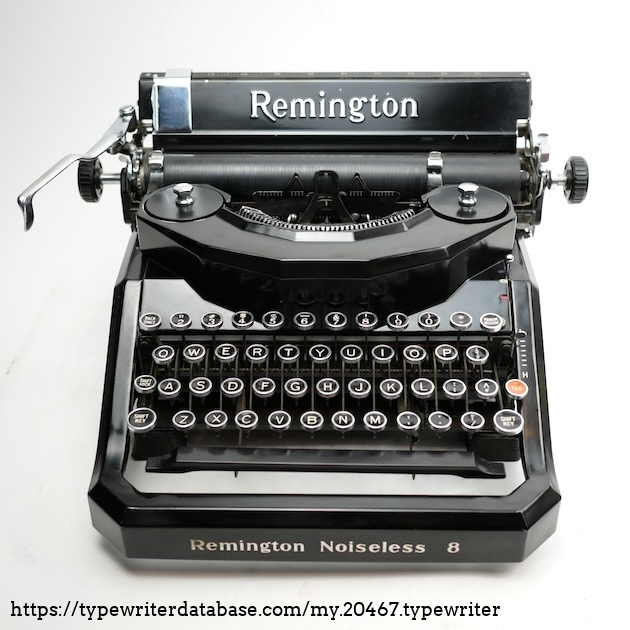 Description:
I find this Remington Noiseless 8 kind of fascinating. Its design is very unique, and it's also huge compared to most other portables (I included a photo of it with a Royal Junior.) The "noiseless" mechanism is also new to me. It's not noiseless, but definitely much quieter than normal. But it's also much less satisfying so I'm not sure I can really get behind it.

I got it from Shopgoodwill, and they apparently packaged it upside-down. It seemed to avoid any obvious cosmetic damage, but I think some bending of rails and levers did occur, which led to some of the problems I had (more on the in a moment).

I thought that the draw-band had snapped in shipment, but when I went back to look at the photos, I could see it sticking out. Oops. I had replaced one draw-band in the past and found it to be not too difficult, so I gave this a try, but it was much trickier. I did find a video from Phoenix Typewriter where he replaced a draw-band on a similar model, and that helped immensely, but it still took about 2 hours and many failed attempts. You have to disassemble the spring motor to attach the new band, and getting it threaded through the mechanism is also tricky. I think the escapement in my machine was also gummed up, which confused me for a while. But in the end I did manage to fix it.

It also wouldn't accept any paper because the feed rollers under the platen had turned into hard little lumps of coal. I replaced them with heat shrink tubing, but that entailed removing the platen and the rollers. Putting them back turned out to be the hard part, but I was very happy when I first managed to feed some paper into the machine.

Then I realized that I didn't have the proper spools for this machine. Well, it technically doesn't take spools. You're supposed to take the naked ribbon and wrap it around a little metal clip, and I guess there's supposed to be another metal clip on the other end, but I didn't have that. Instead of messing with that, I just ordered one of the "universal" spools that have the larger center than you can push out. Thankfully, that worked.

Once I started doing some typing tests, I realized that it had some other issues. The tabs didn't work at all, and actually seemed to make the carriage disconnect from the escapement so it would no longer advance. And when I would get to the end of the line, it would zoom forward about 10 spaces on its own. In the end the cause of both of these was that the toothed rail at the bottom of the carriage was slightly bent. I managed to bend it back and everything started working normally.

Well, almost everything. I still have an issue with letters being faint toward the top. You'd think this would be caused by the ribbon vibrator not going up high enough, but even if I manually hold it up as high as it will go, it still happens. Using several backing sheets does seem to help, but I haven't found a good solution for this yet. Any ideas? I find this machine to be somewhat dissatisfying to type on, so I probably won't be using it often, but I would prefer for it to be working 100%.

EDIT: I finally broke down and bought a set of tiny wrenches from Moody Tools, and that allowed me to adjust the vertical positioning of the capital and lower-case letters. That fixed the issue of the text being faint toward the top. Hooray!
Typeface Specimen: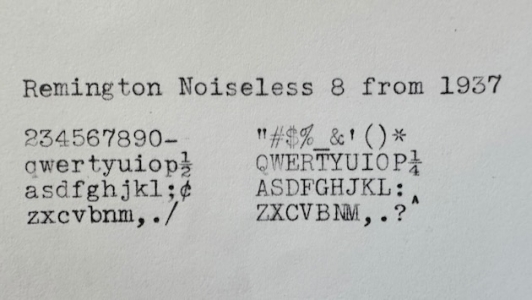 Photos: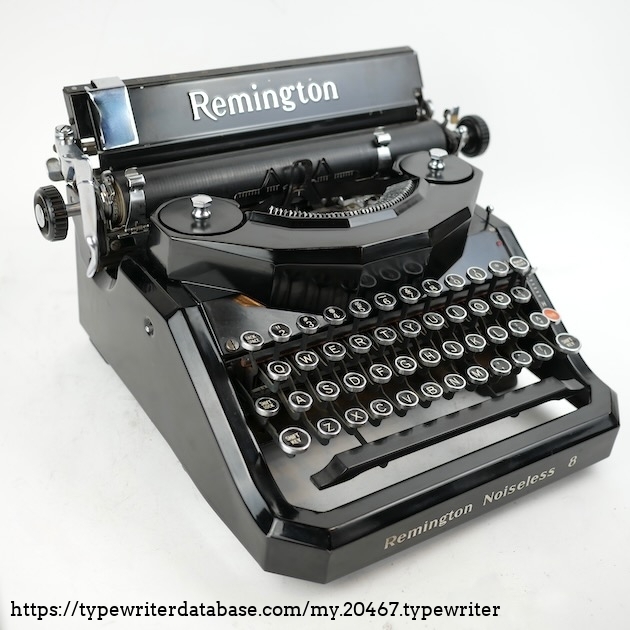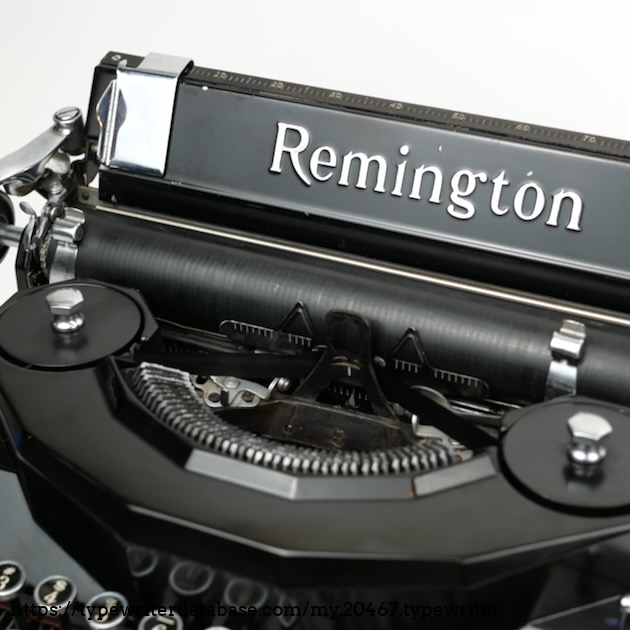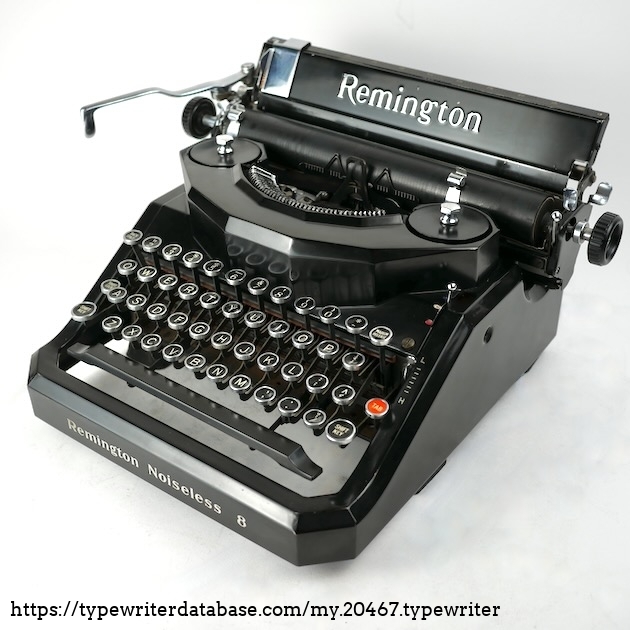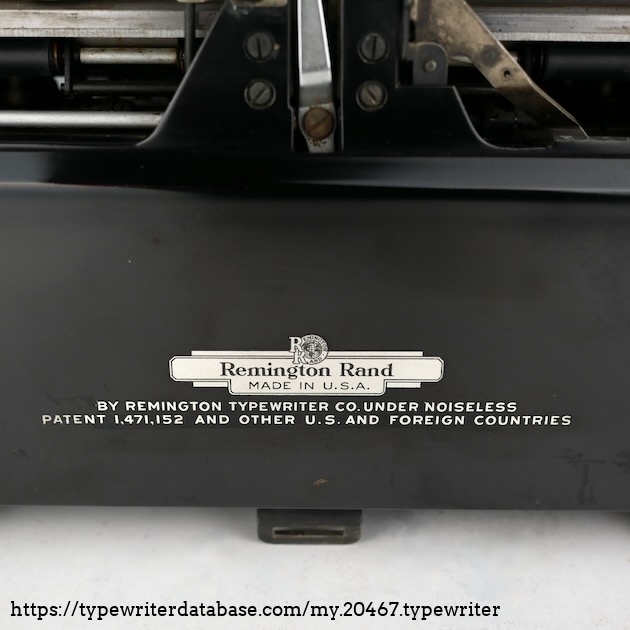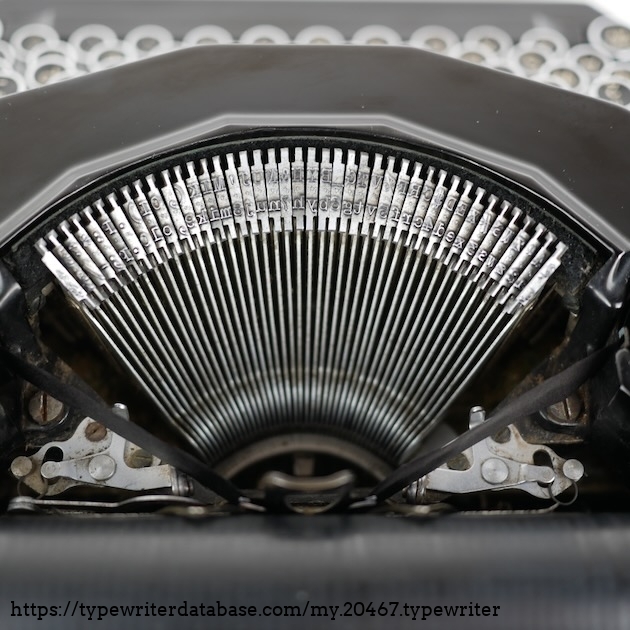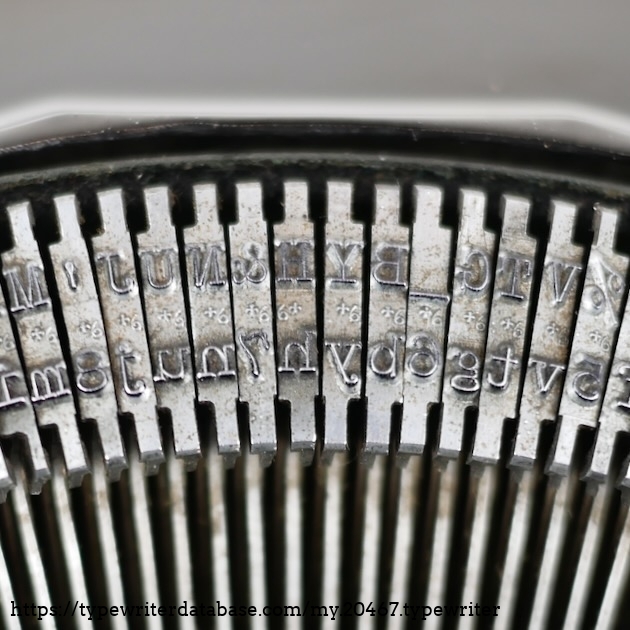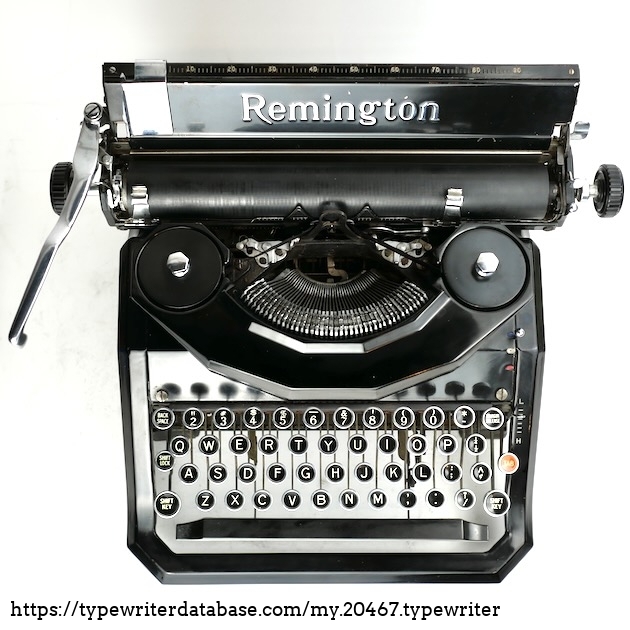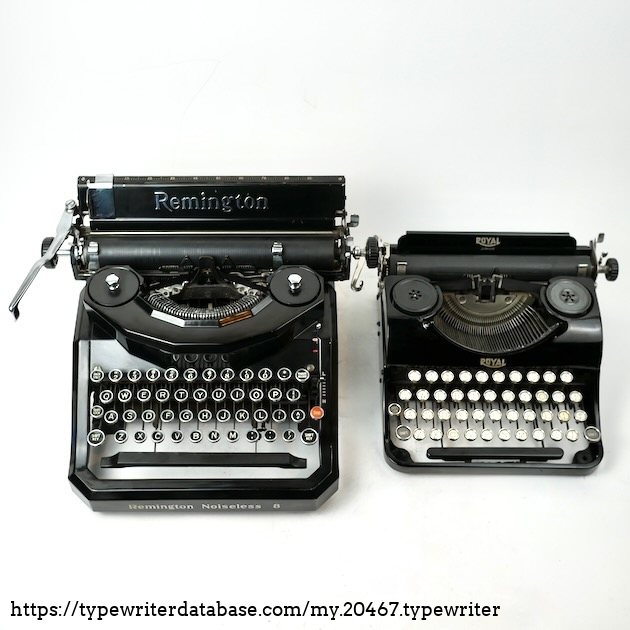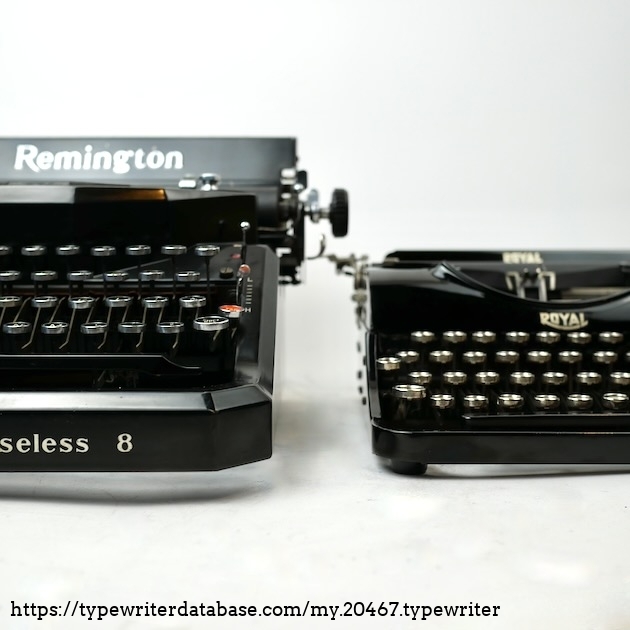 Hunter: Mighty Jabba (MightyJabba)
Mighty Jabba's Typewriter Galleries [ My Collection ] [ My Sightings ]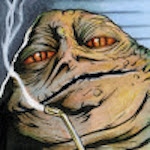 Status: Typewriter Hunter
Points: 465
I'm relatively new to typewriter collecting, but am rapidly making up for lost time...
---